Breaking News!!
9/30/14
This Saturday is the 32nd Annual Highland Lake 10K near the boat launch on Highland Lake in Winsted, CT. The race starts at 9:00 AM. It's not only one of the oldest races in Connecticut, it's also one of only a few remaining 10K certified courses. There is race-day registration from 7:30 to 8:45 AM. See you there!
9/28/14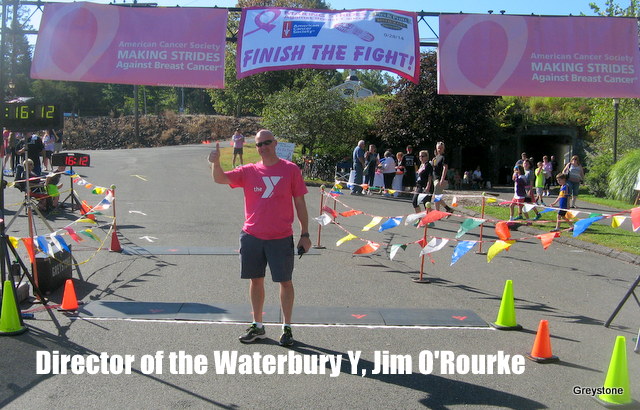 Jim O'Rourke gives us the thumbs up as nearly 900 runners took to the roads of Middlebury in the 1st Annual Pies & Pints 5K Ta-Ta Trot! It was a great day for a run and Pies & Pints was a great place to be. Chris Scannell established the course record and Aimee Salemi set the women's record. Results are posted!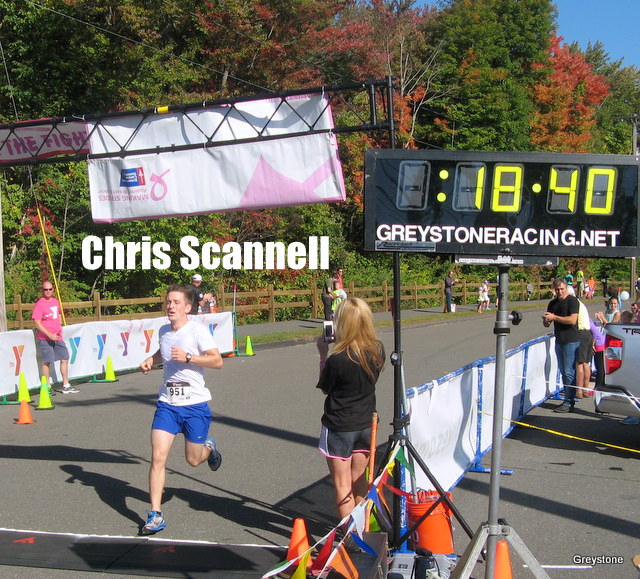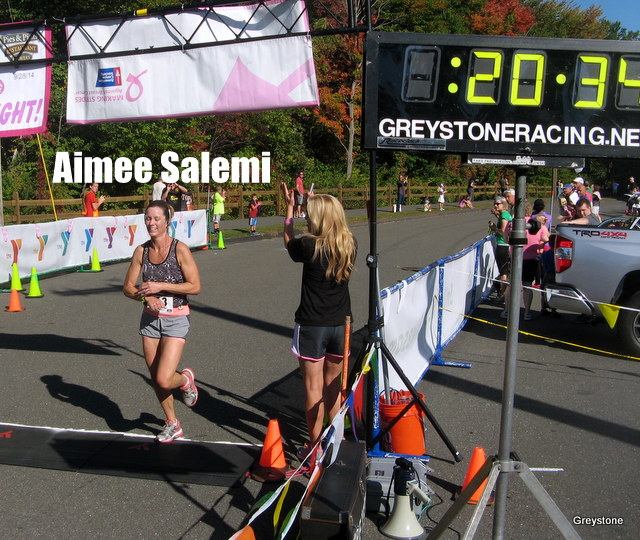 9/27/14
Just a few slots left for the Pies & Pints 5K Ta-Ta Trot 2014. View Preregistration list...
9/23/14
This Sunday, September 28, 2014 at 10:00 AM is the Pies & Pints 5K Ta-Ta Trot 2014. On-line registration is full. The last few slots may be available to those who turn in their paper registration to Pies & Pints by noon on Saturday. The race closes at 1000 and less than 100 slots remain. There may not be any race day registration. Register now... Pies & Pints, One Store Road, Middlebury, CT. Stay tuned for the preregistration list!
9/21/14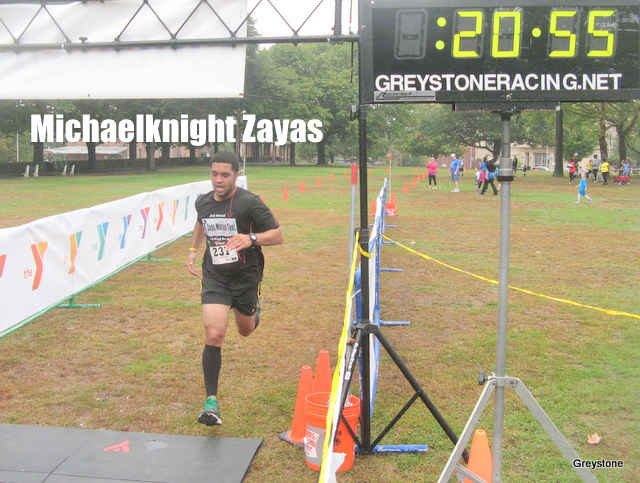 The 2nd Annual Dads Matter Too 5K managed to avoid the early morning showers and the mid morning rise in heat and humidity. It was a great turnout at Library Park in Waterbury. Results are posted!
9/20/14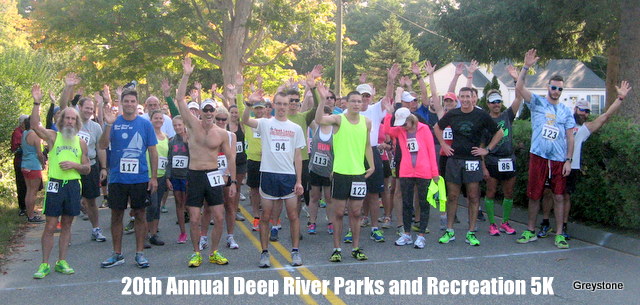 Ideal racing conditions for the 20th Annual. Last year's record setter was back. Darren Walden took 20 seconds off of last year's time with a new course record of 16:12! Marcy Withington took the women's race. Many thanks to the volunteers, organizers, spectators, and runners. Results for the 20th Annual Deep River Parks and Recreation 5K and 1-Mile races are posted.
9/14/14

A bright , sunny day, brought out a happy group of participants and spectators. It was Brandon Carpe for the win and Christine Granger took the women's race. Congratulations and welcome back to school! Results for the 1st Annual "Run Back to School" Latimer Lane 5K are posted.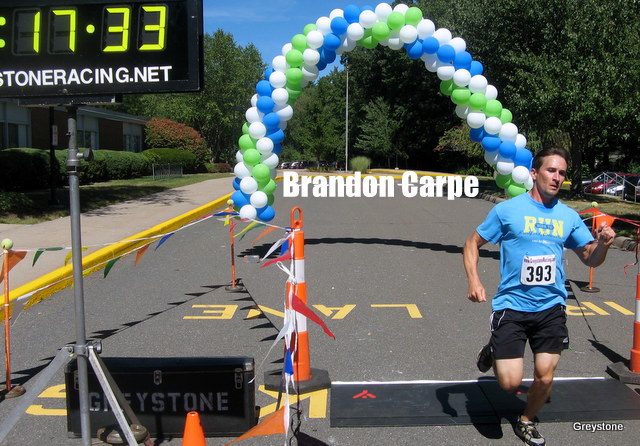 9/6/14

It was hot and it was humid. The weather didn't deter this group of hearty runners. It was Tony Perugini for the win. Olivia Barnett took the women's race with a new women's record. Marge DeMarrais set a new Master/Grand Master record. Some people run really well in the heat... Results for the 9th Annual Bob Veillette 5K Road Race from Waterbury, CT, are posted.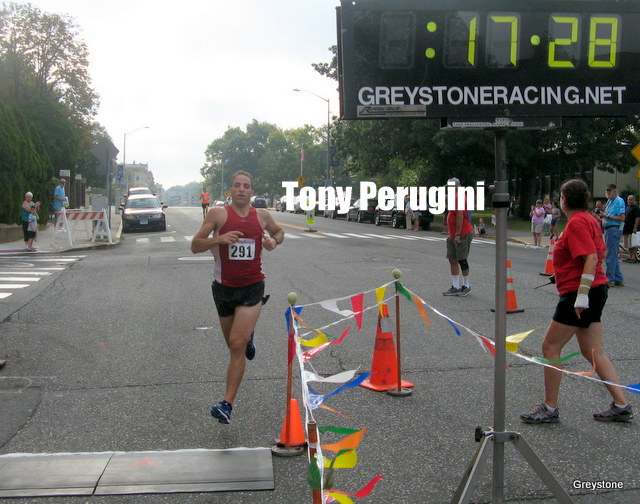 8/26/14

The Bunny Williams Connecticut Doggie Cup ~ Run and Wag 5K
October 18th, 2014 in beautiful Cornwall, Connecticut.
Be crowned by top celebrities ~ world known designer Bunny Williams and Richard Schlesinger of CBS 48 hours!

Dog/Human teams will have the opportunity to win a custom made CT Doggie Cup and $100, or.... run solo and win $100 cash prize, gift certificates, medals and more.
This is a professionally timed race, with the option to jog, walk or scamper, with or without your dog. If you don't own a dog but would love to walk with one - no problem, The Little Guild will be happy to loan you one of our shelter dogs for the event (and they would love to attend!). Email runandwag@gmail.com for details.
There will also be a Kids 1 mile race.

We invite you to send a photo of your team by emailing to runandwag@gmail.com for posting on Greystone Racing and Little Guild's website, as well as Facebook and social media. By sending in a photo you grant permission for us to post on social media, websites, etc.
For more information on the event and to register, go to http://www.littleguild.org/runandwag5k/.

Thanks--
Denise Cohn
Executive Director
The Little Guild of Saint Francis
285 Sharon Goshen Turnpike
West Cornwall, CT 06796
860-672-6346 phone
860-672-0213 fax
littleguild.director@gmail.com
www.littleguild.org

8/25/14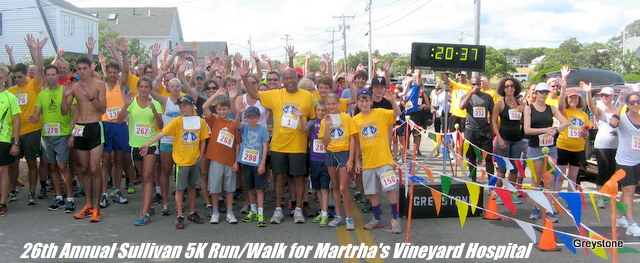 Once again the Martha's Vineyard Hospital produced a fantastic event that offered several kids' fun runs, a competitive race walk, and a 5K run on a certified course. Many thanks to the race benefactor and fellow athlete, #1 Dr. Louis Sullivan. His dedication to this event draws friends from all over the world enabling the race to generate funds for a state-of-the-art hospital. Thank you. The race of the day came, as it often has in the past, from the 5K race walk between Jill Zamarro and Marston Clough. Over the years, Clough and Zamarro rarely finish more than a second apart. Results for the 26th Annual Sullivan 5K Walk and Run are posted.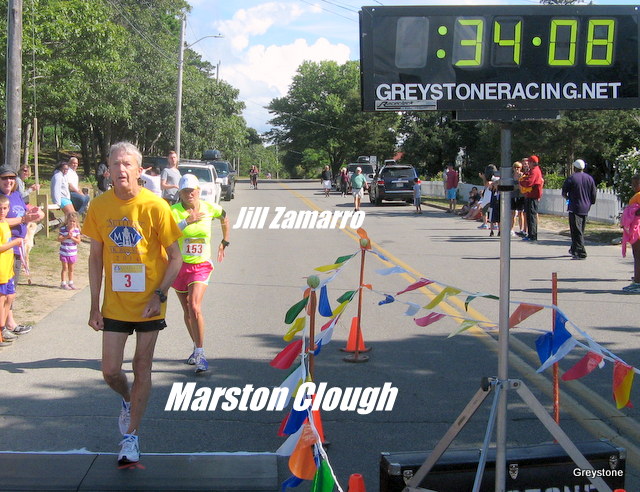 8/16/14

A perfect morning for a run. Race Director, John Corbo, and the Waterbury YMCA did a fantastic job in organizing the 3rd Annual Crohn's & Colitis 5K. It was a race for the youngsters. Twenty-four year -old, Jimmy Rogers finished just ahead of fifteen year-old, Connor Croke. Seventeen year-old, Stephanie Kiley took the women's victory. Congratulations to all the runners, walker, spectators, and thank you to the organizers, sponsors, and many volunteers. The results for the 3rd Annual Crohn's & Colitis are posted.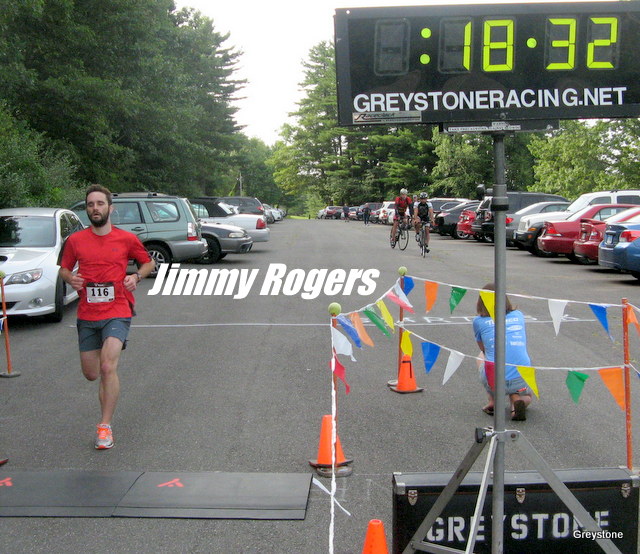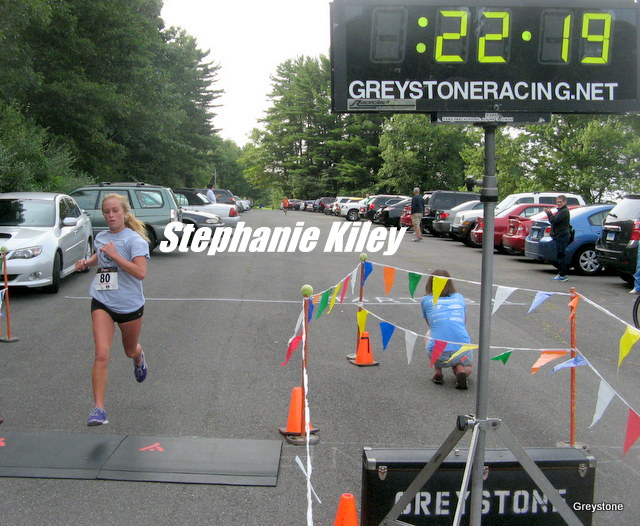 8/15/14
The United States Track and Field- Connecticut Association announces the 2014 Cross-Country Grand Prix
These races are open to everyone; however, USATF/CT Eligibility Rules apply for prize money.
Each Race has Team Prize Money for: 1st and 2nd Open Men (5 score by place, an additional 2 will displace), 1st and 2nd Open Women (3 score plus 2 displace), 1st Master Men (3/2), and 1st Master Women (3/2).
The Connecticut Team and Individual Champions for m/f Open and Master will be determined based on overall performance. The teams will earn points based on appearance and performance against the other attending teams for each race. Scores will be posted during the season. The tie-break is determined at the Huffing Off Stuffing 5K in Newington.
Each team must provide: participants name as it appears on the USATF membership roster, age, and overall finish place in the race. Send the scoring roster within 24 hours of the event; including the displacement runners, via email to: wgraustein@snet.net
Master runners may score for both open and master teams.
The $2,100 in prize money will be determined based on compliance, attendance, participation, and performance..
Following is the 2014 USATF/CT XC schedule:
11/2/14 Sunny Brook 5k, Torrington, CT
11/16/14 Age Before Beauty 5k, Litchfield, CT
11/22/14 Hartford Track Club 8k, West Hartford, CT
11/30/14 Huffing Off Stuffing 5k, Newington, CT
There may be additions.