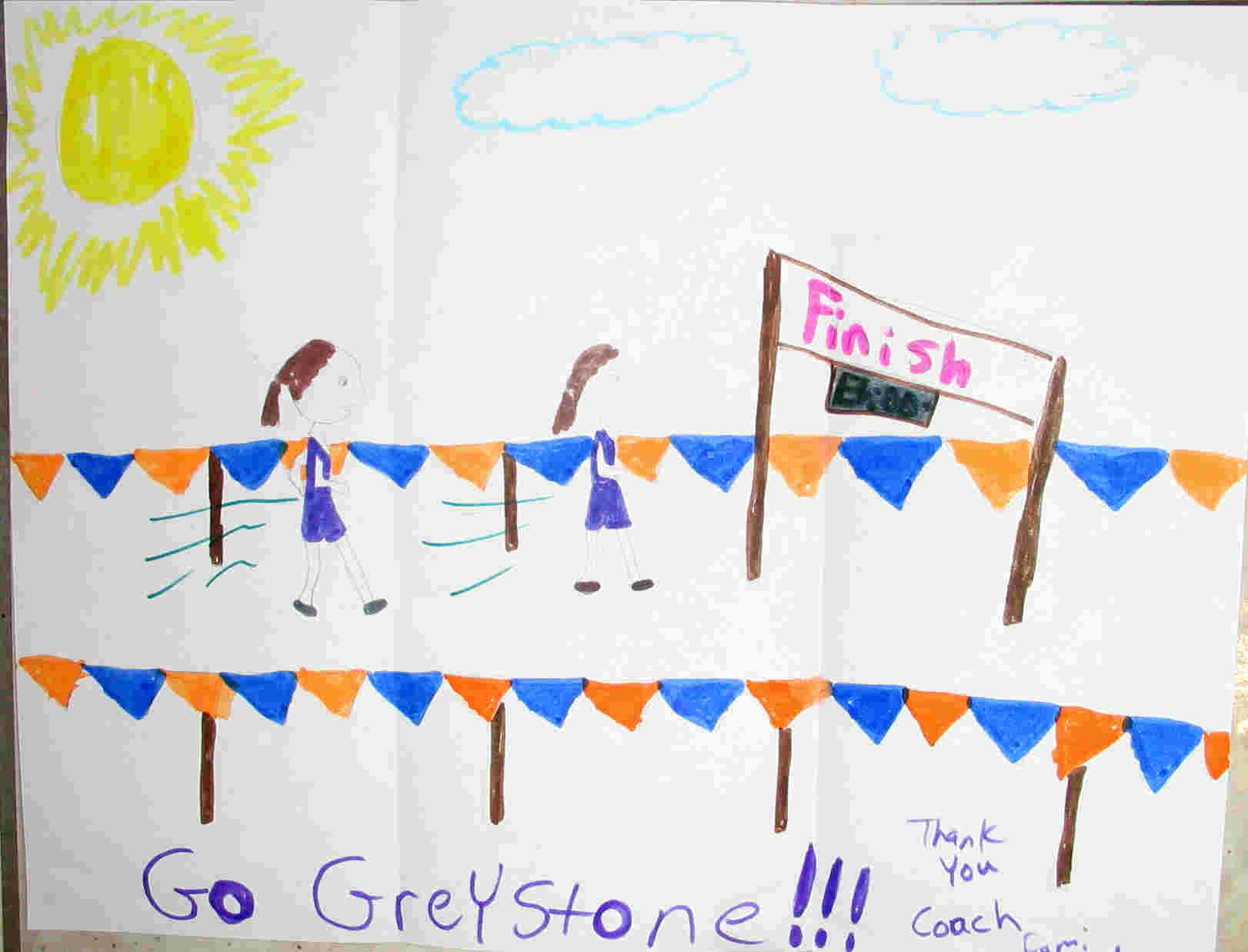 Thank you.
Greystone Electronics is an official United States Track and Field registered running club. We have a wide variety of members ranging from 6 years to 75 years of age and from 20 minute to 4:30 milers. Our runners enjoy competition in cross-country, track and field, road racing, and trail running. Membership to Team Greystone is FREE! We offer race uniforms for both male and female athletes as well as other types of running aparel. As a Team Greystone member, you are entitled to free entry in a number of local races as well as proffessional coaching and guidance in the running comunity , locally, regionally, nationally, and abroad. For more information on how to become a Team Greystone member, on how to capitalize on race entry discounts, coaching, and discounts on apparel, contact team membership
11/15/06
The USATF/CT Cross-Country Team Results from Age Before Beauty 5K---Mohegan Men, HTC Women: take Open. Check Team Scores
11/9/06
The USATF/CT Cross-Country Team Results from Sunny Brook 5K----Mohegan Men, HTC Women: take Open. Check Team Scores
Want to learn more about the Norfolk Pub 10-Miler? You can review the archives for a detailed course description; including, photos, commentary, and results. Check out the 2004 write-up.
11/7/06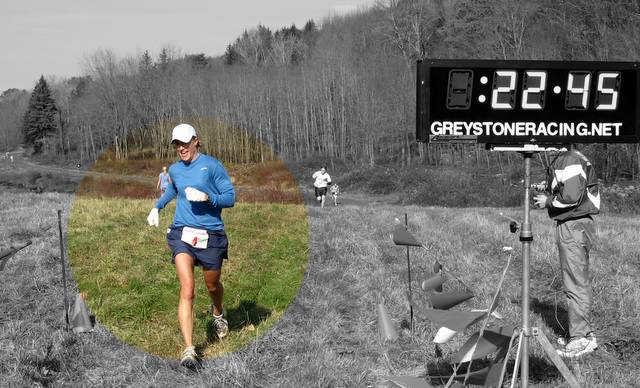 The Greystone Grand Prix:
Take a look at the Complete Greystone Grand Prix Individual Standings after 4 Races!
Race #5; The Sunny Brook 5K Cross-Country Scores
Race #4; The Highland Lake 10K Scores
Race #3; The Hog's Back Half Marathon Scores
Race #2; The People's Forest 7-Mile Trail Run Scores
Race #1; The Twin Lakes 5-Miler Scores
Race #6; The Norfolk Pub 10-Miler Scores will be posted with age-grading shortly after the race on that Monday night.
The Greystone Grand Prix will be scored using Age-Grade adjustments (your time is very important relative to your age and gender). The age-grade adjustments will determine who scores the competition points. Competition points will be given out to no less than 3 men and 3 women to no more than the top 10% of the adjusted field of men and field of women. Everyone who completes the race will recieve completion points based on the course difficulty. Course difficulty ranges from 1 point (easiest) to 3 points (hardest). Environmental consideration points may be awarded. Bonus points may be awarded to those who compete in several series races (ie. compete in 5 or 6 races and get additional points toward your total score). Noone will score MORE than the overal winner of each race despite age-grade adjustments. The Greystone Grand Prix is open to everyone and the age-grade adjustments, along with other various incentives, makes this a very competitive series for all ages and abilities. Plus, the courses are all very pretty and the entry fees are all very inexpensive.
Like the drawing says, "Go Greystone!"