Breaking News!!!
1/3/19
A new record for the 4-Miler in Brookfield and outstanding participation in Milton.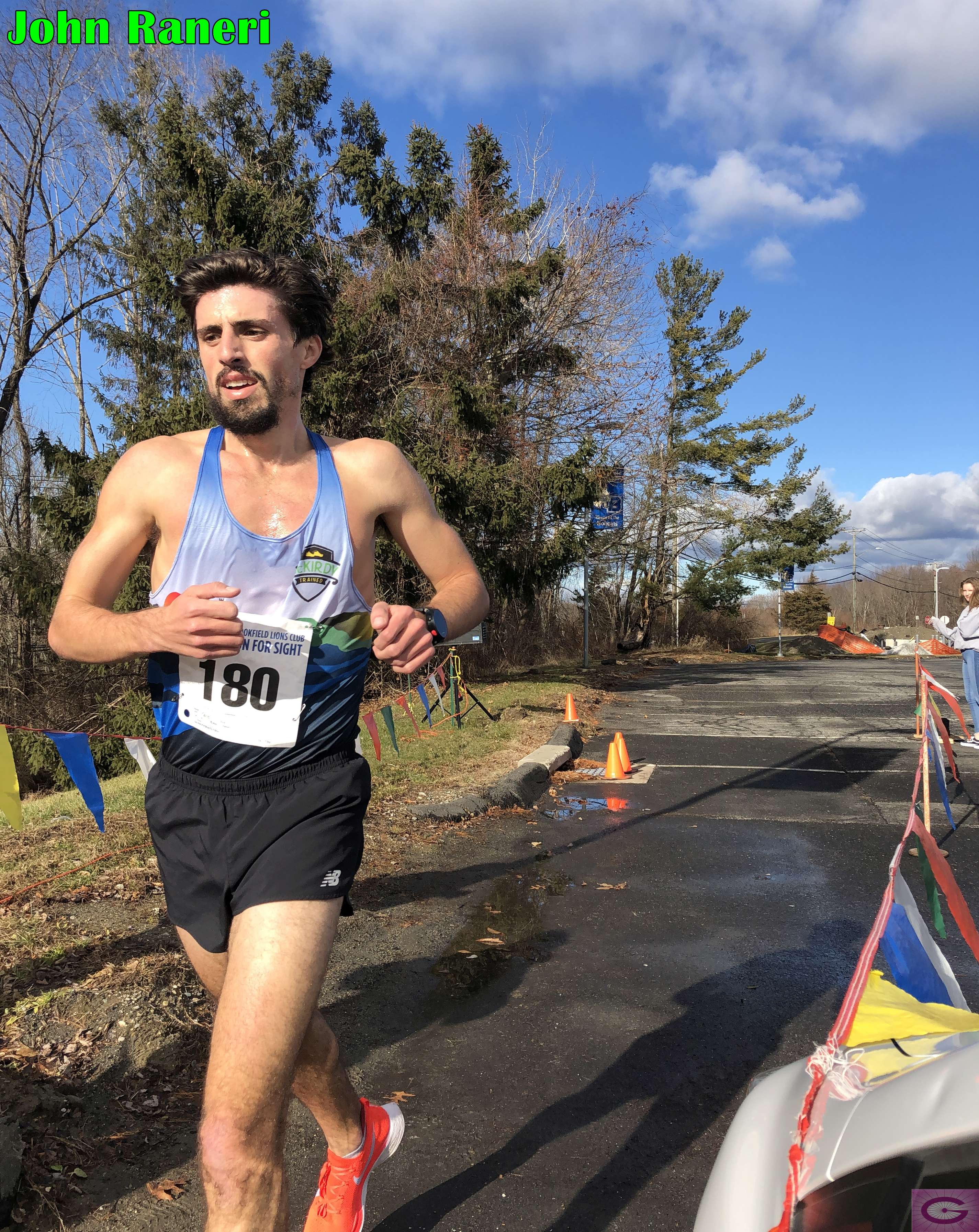 Averaging 4:47 per mile for 4 miles is no small feat. Houssine Siba set the course record in 1994 with a time of 19:30. That record stood until 2017, when Christopher Zablocki (US Olympic Marathon Trial Candidate) set the new record at 19:25. After 23-years, it looked like the new record would stand for a long time. John Raneri, 27 from New Fairfield, shattered the record. It helps to have one of the top runners from New England, and a former race champion, Will Sanders, on your tail. And check out what 14-year old, Andrew Taborsak, ran for a time...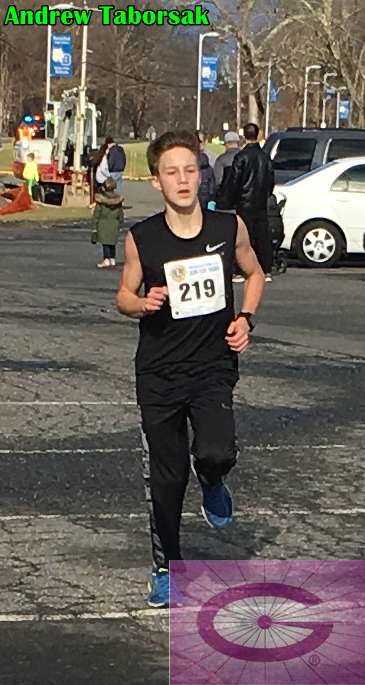 The Milton Resolution 5-Miler had a great turnout. Last year's runner up was this year's champion. Not bad for a 56 year old.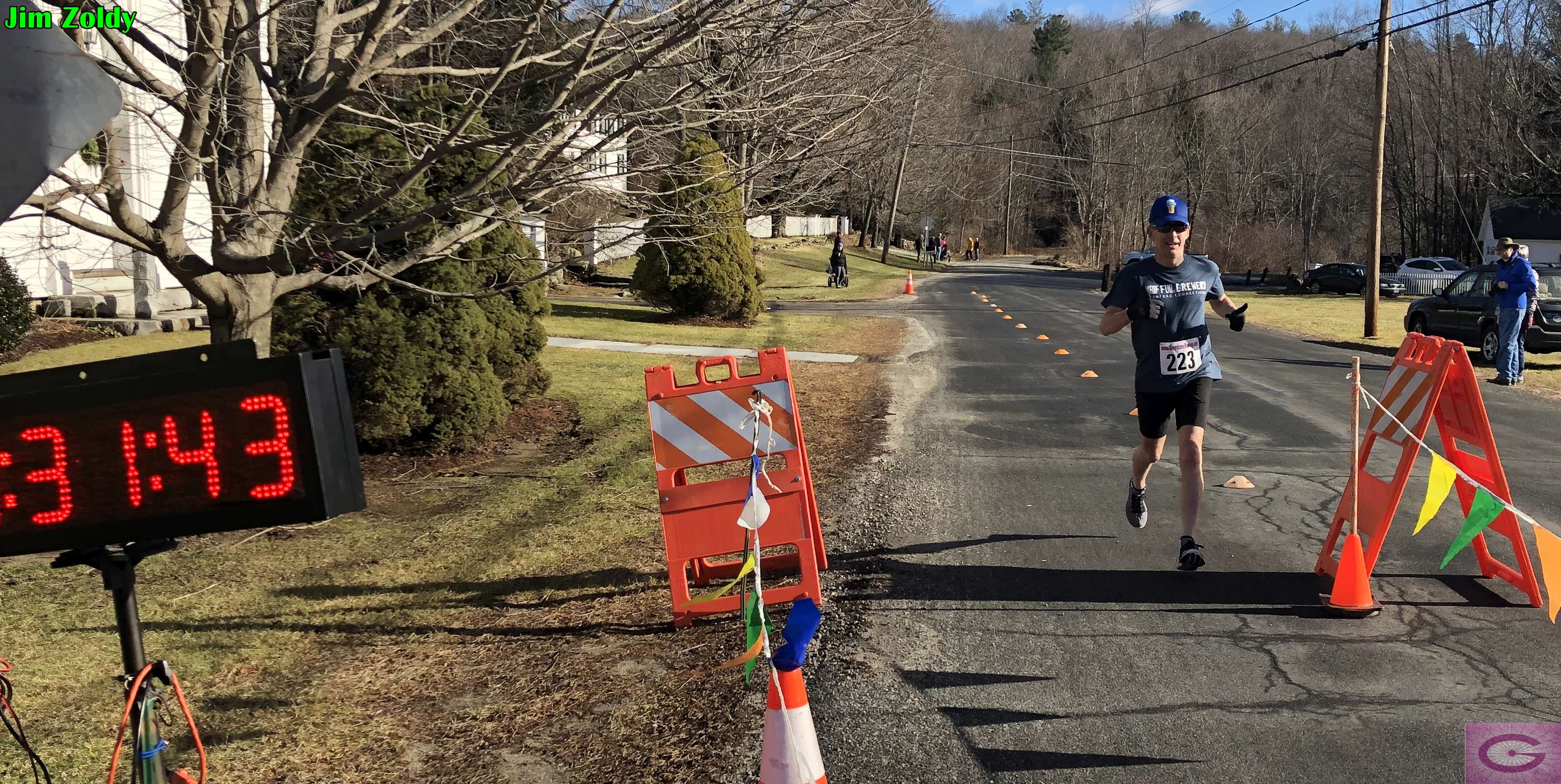 The women's victory went to 13-year old Abigail Johnston. She and the Family Johnston, have been tearing up the racing scene lately. Her dad finished third overall.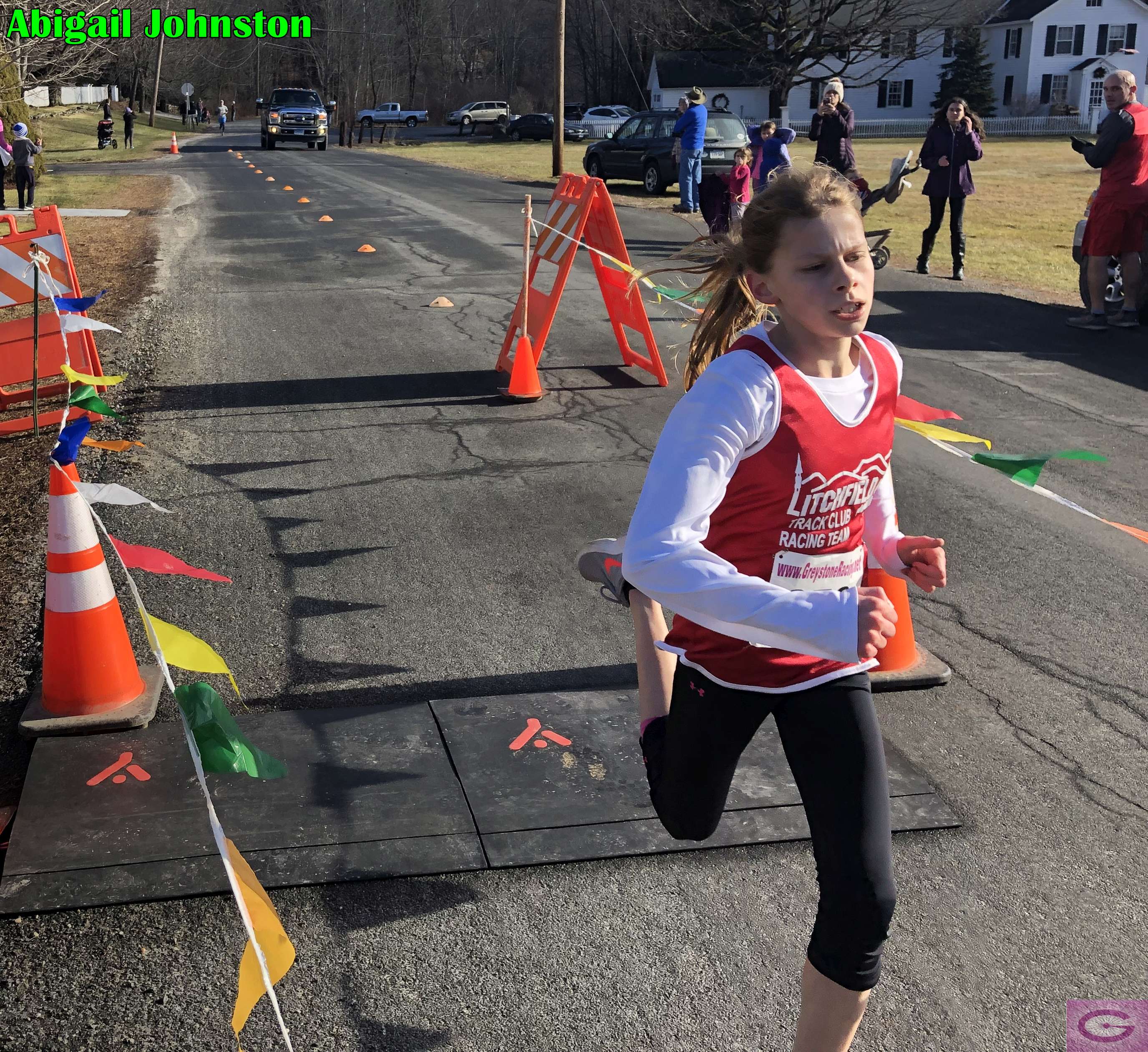 Run Smart, Run Fast, Have Fun!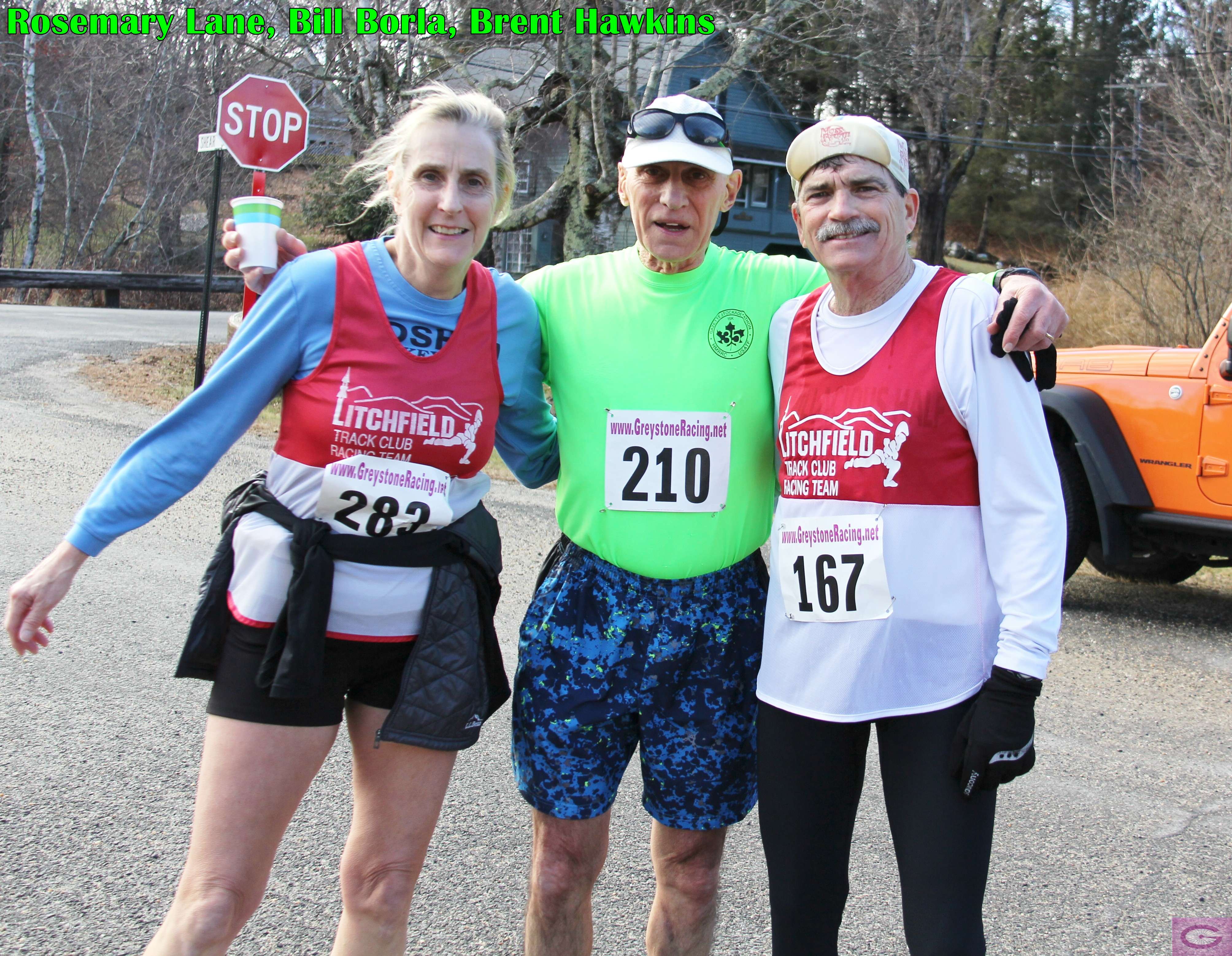 photo coutesy of Dave Driscoll

1/1/19

Happy New Year!

12/16/18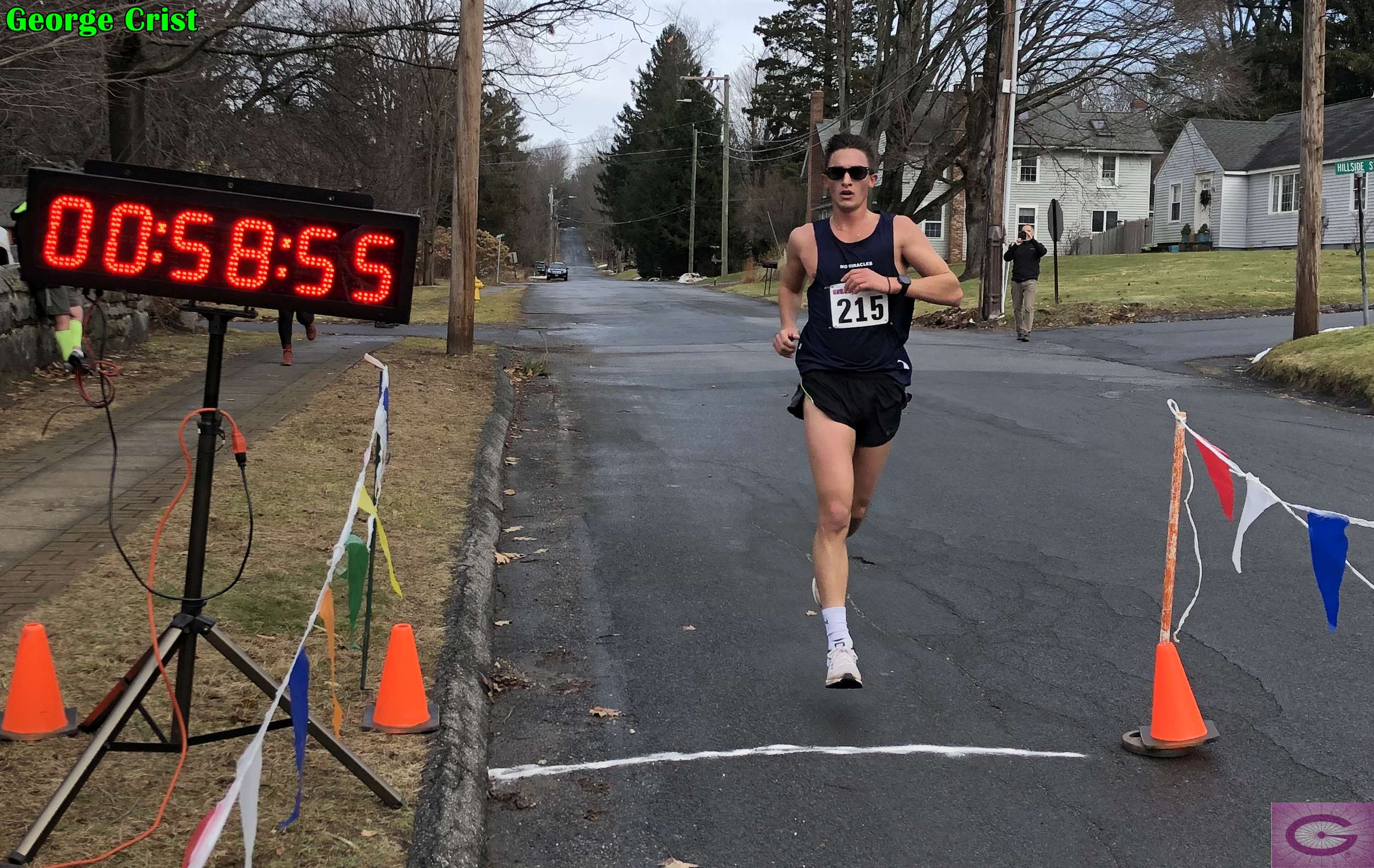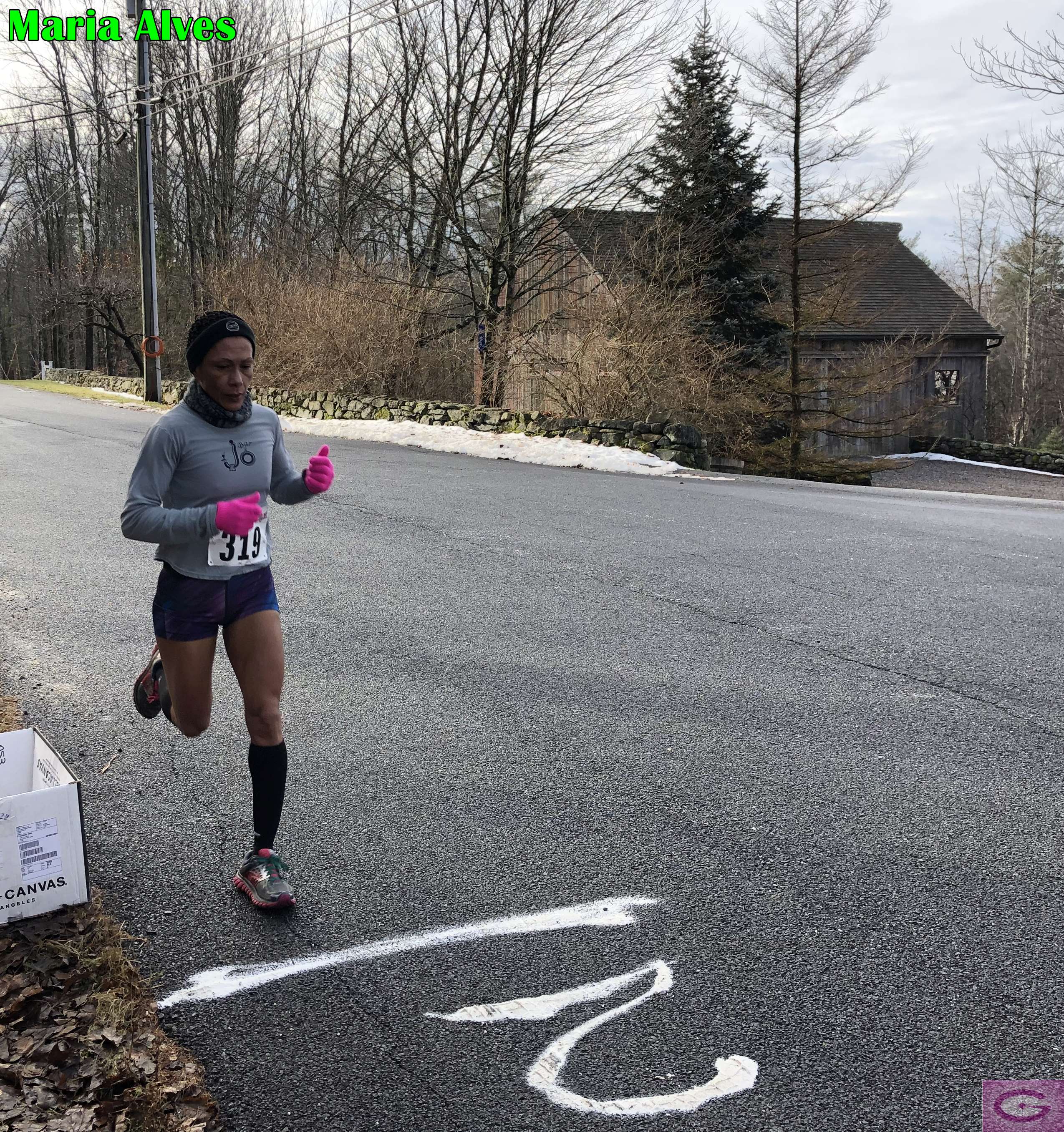 Thank you to the Town of Norfolk. This is one of the prettiest courses in New England. Thank you to the Wood Creek Bar and Grill for providing a warm and festive setting for the post race celebration. Thank you to the many runners, the spectators, and volunteers. George Crist was the overall winner, and his parents had one of the best volunteer jobs at the end of the finish line chute; handing out candy canes to to all the race finishers! See you Saturday, December 14, 2019 for the 21st Annual Norfolk Pub 10-Miler. Check out the updated results.
12/15/18
The 20th Annual Norfolk Pub 10-Miler!
12/10/18
The 20th Annual Norfolk Pub 10-mile Road Race on Saturday 12/15 at 11:00 AM. This race draws about 300 runners in a runner friendly town. The course is certified. It's a challenging race with plenty of spectacular scenic vistas. Prize money for overalls. PEZ awards in 5-year age groups. The party at the Woodcreek Bar and Grill is a lot of fun! Take advantage of the on-line registration price or download the race application.
The Norfolk Pub 10-Mile Road Race will offer an early start for those runners who plan on running 100 minutes or more.
The Competitive start is at 11:00 AM.
The early start is at 10:30 AM.
Those runners who choose to run in the early start shall have a minimum time of 100 minutes and must declare their start time upon pick-up of their bib number.
The estimated time for awards will be 1:15 PM
The Finish line will close by 1:15 PM.
Top Fifteen Times for Women in Norfolk Pub 10-Miler (CT00003DR). Greystone offers $100.00 for a new course record and $50.00 for a new Master's record!
1. Claudia Camargo 35, 1:00:33, 6:04's, 3rd in 2006
2. Claudia Camargo 36, 1:01:58, 6:12's, 4th in 2007
3. Claudia Camargo 33, 1:03:51, 6:24's, 5th in 2004
4. Claudia Camargo 34, 1:04:46, 6:29's, 4th in 2005
5. Melissa Stellato 33 1:04:55, 6:30's, 8th in 2015
6. Shannon Mchale 40, 1:05:07, 6:31's, 18th in 2011 (Master's Record)
7. Melissa Stellato 32, 1:05:32, 6:34's, 7th in 2014
8. Bess Ritter 24, 1:06:32, 6:40's in 2011
9. Apryl Sabadosa 32, 1:06:52, 6:42's 2nd overall in 2016(1/17)
10. Melissa Stellato 31, 1:06:59, 6:42's, 10th in 2013
11. Donna Kay-Ness 50, 1:07:31, 6:46's in 2013
12. Annemarie Tuxbury 21, 1:07:49, 6:47's, 13th in 2015
13. Brittany Heninger 23, 1:08:23, 6:51's in 2011
14. Samantha Glass 20, 1:08:24, 3rd overall in 2016 (1/17)
15. Liz Fagan 28, 1:09:06, 6:55's in 2003
16. Kate Lapinski 41, 1:09:17, 6:56's in 2006
Saturday, December 15, is the big day! On-Line Registration is still open and you can register at the race until 10:30AM!
Parking , registration, the start, and finish are located at the Town Hall on Maple Ave. Race-Day registration closes at 10:30 AM. Gun time is 11:00 AM. Current USATF mebership is required for cash awards. Awards (must be present to win) will take place at The Wood creek Bar and Grill at approximately 1:15 PM. See you there!
12/1/18
Tis the season!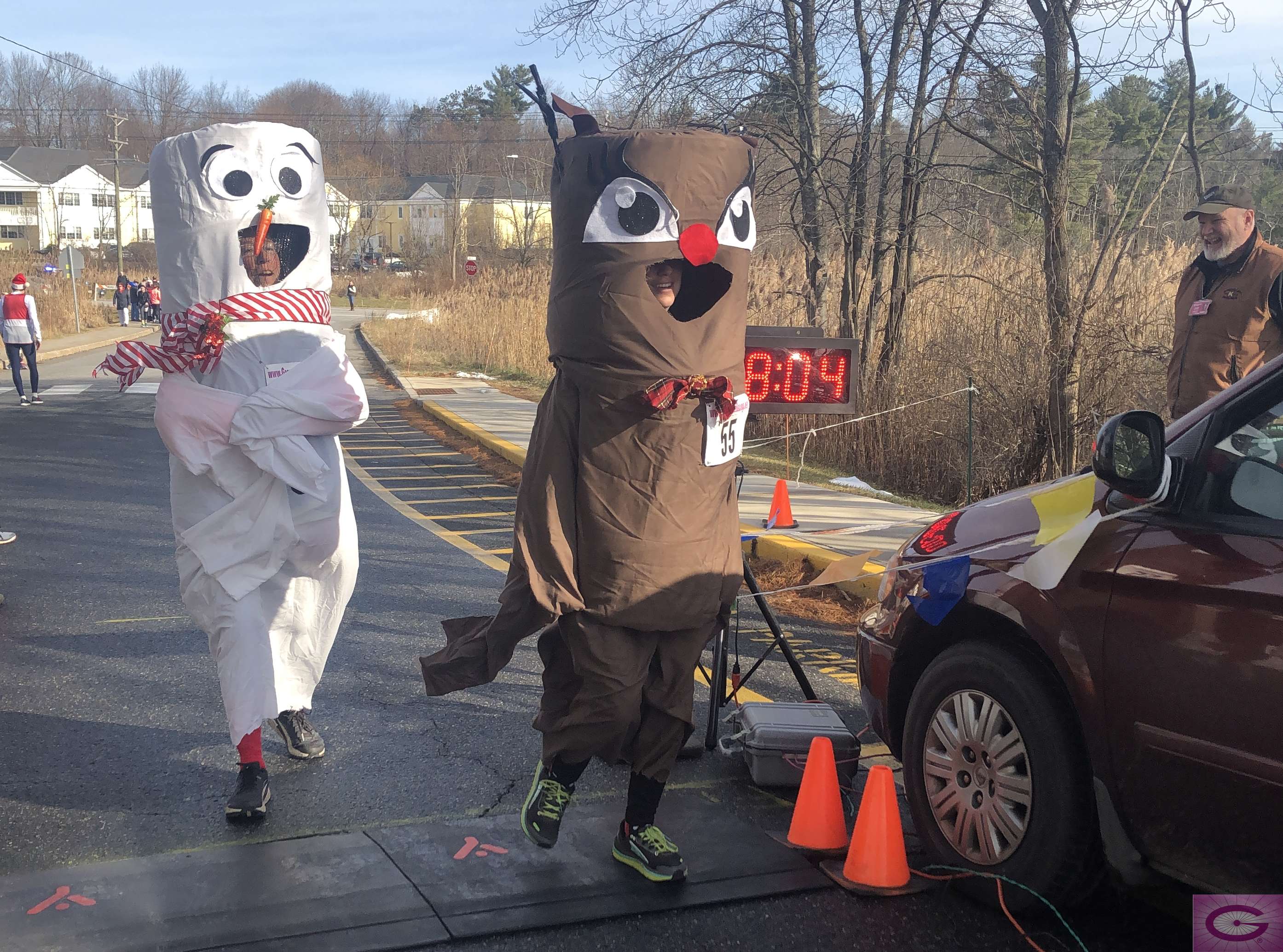 The 36th Annual Litchfield Jingle Bell 5K had a great turnout during some fantastic weather.

New Course Record!
11/22/18
Happy Thanksgiving!
It's a clear, dry day, but it's windy and cold. 6 degrees at the base of Mount Greylock. The cold didn't deter any of the runners for the WMAC Turkey Trot Thanksgiving Day 5K Road Race in Adams, MA. A hearty turnout and a Happy Thhanksgiving!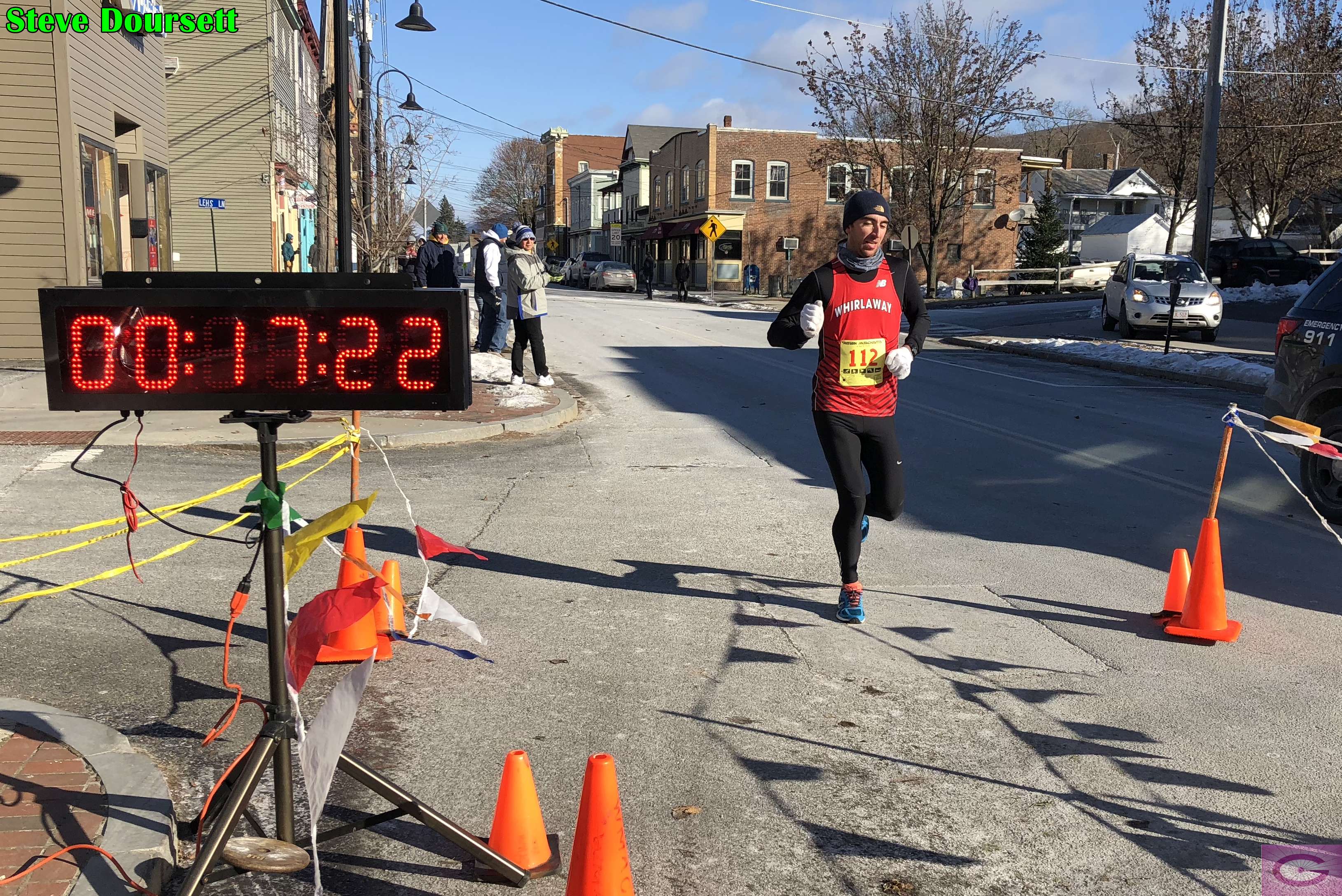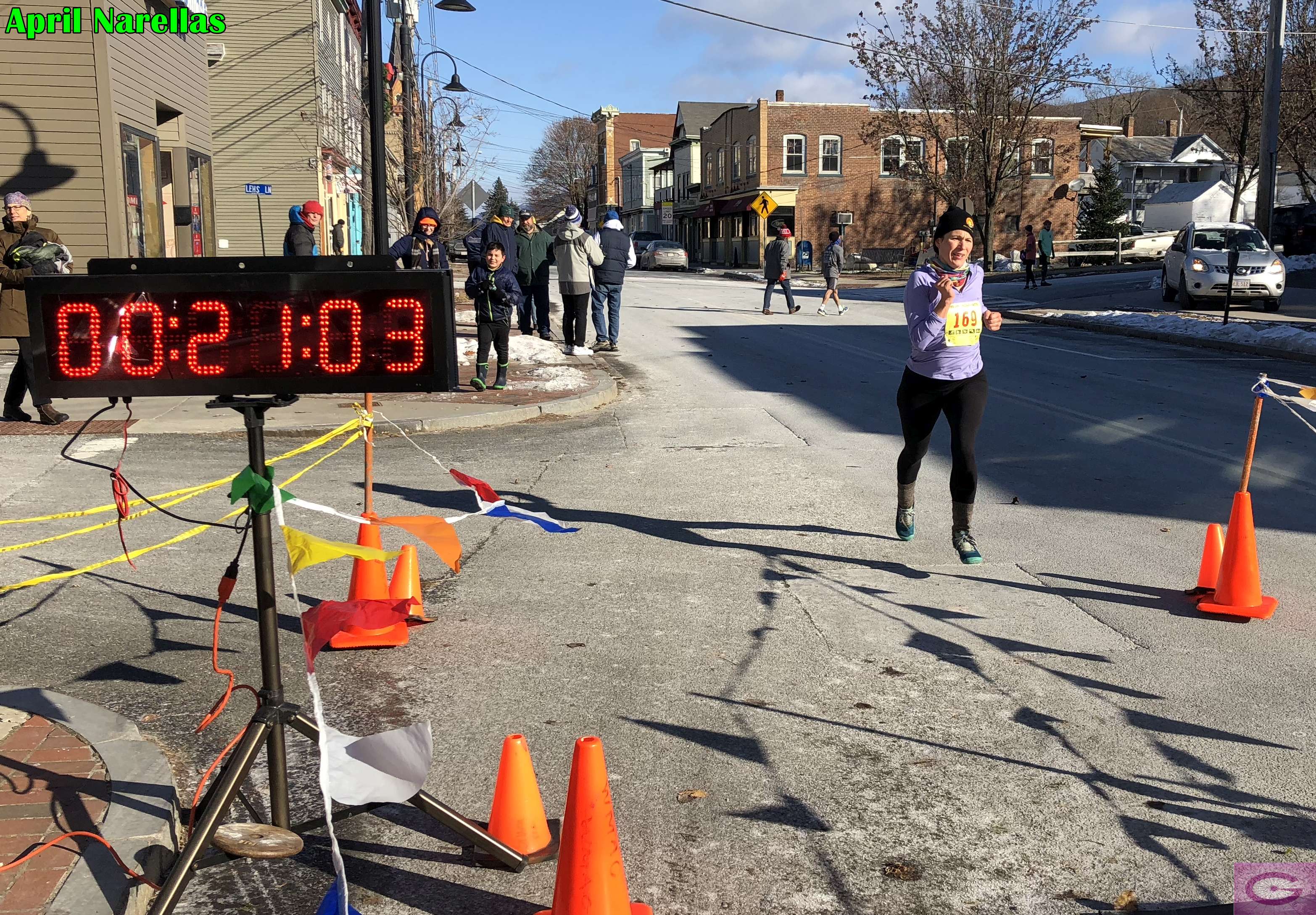 11/18/18
The 44th Annual Fischang-Cicchetti Memorial Run 5K and the classic 5-Miler had a great turnout with good racing conditions.

There are only a handful of races in Connecticut with 40-plus years of experience. The Fischang-Cicchetti Memorial Run is the oldest race in Waterbury and it is steeped in heritage. At 71 year of age, Carl Cicchetti has done all 44 races. Despite being injured, Ric Villarreal has completed 42 in a row. Very impressive. Streaks have an intrinsic value to the participant and are part of the race's competitive spirit. Congratulations to all the runners, the volunteers, spectators, the YMCA, and to the City of Waterbury. Keep up the competitive spirit and spread the cheer!
This year marks the 20th Annual Norfolk Pub 10-Mile Road Race, Saturday 12/15/18. A commemorative scarf will be available to the first 150 registrations. You (the actual registrant) must be present to receive the scarf at the race day registration area. You can pre-register on-line by clicking this link 20th Annual Norfolk Pub 10-Mile Road Race
11/11/18
Happy Veteran's Day!
Hats off to the Sound Runner Men's and Women's Cross-Country teams. They won the 13th Annual Age Before Beauty 5K Cross-Country in Litchfield.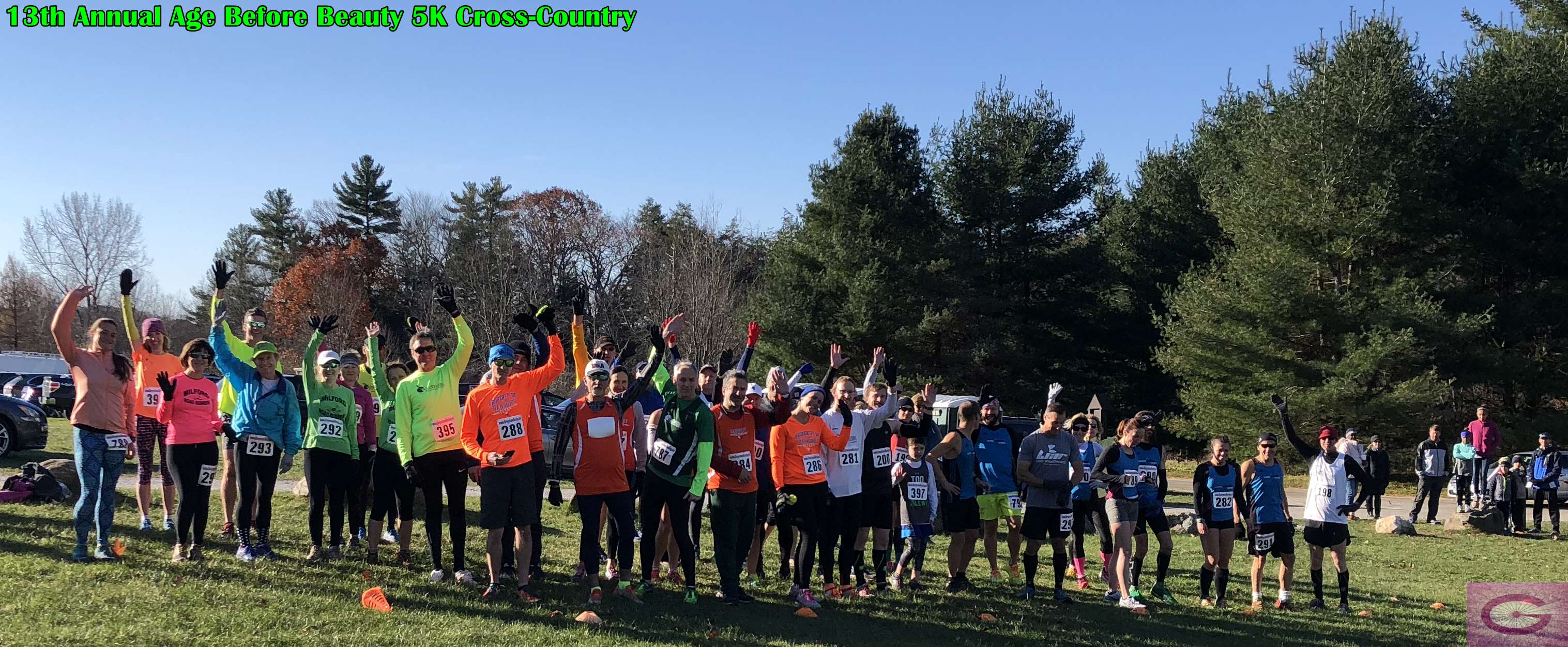 11/3/18
Dodge the rain and wind. Temperatures are mild.
The 6th Annual Veterans Day 5K was presented by the Sacred Heart High School today and they had a great turnout.

10/28/18
The rain and heavy winds has stopped. Dampness and cool temperatures still remain. The spirits at the annual Walk in their Footsteps-Race for Awareness 5K , hosted by St. Vincent dePaul Mission of Waterbury, were in good form.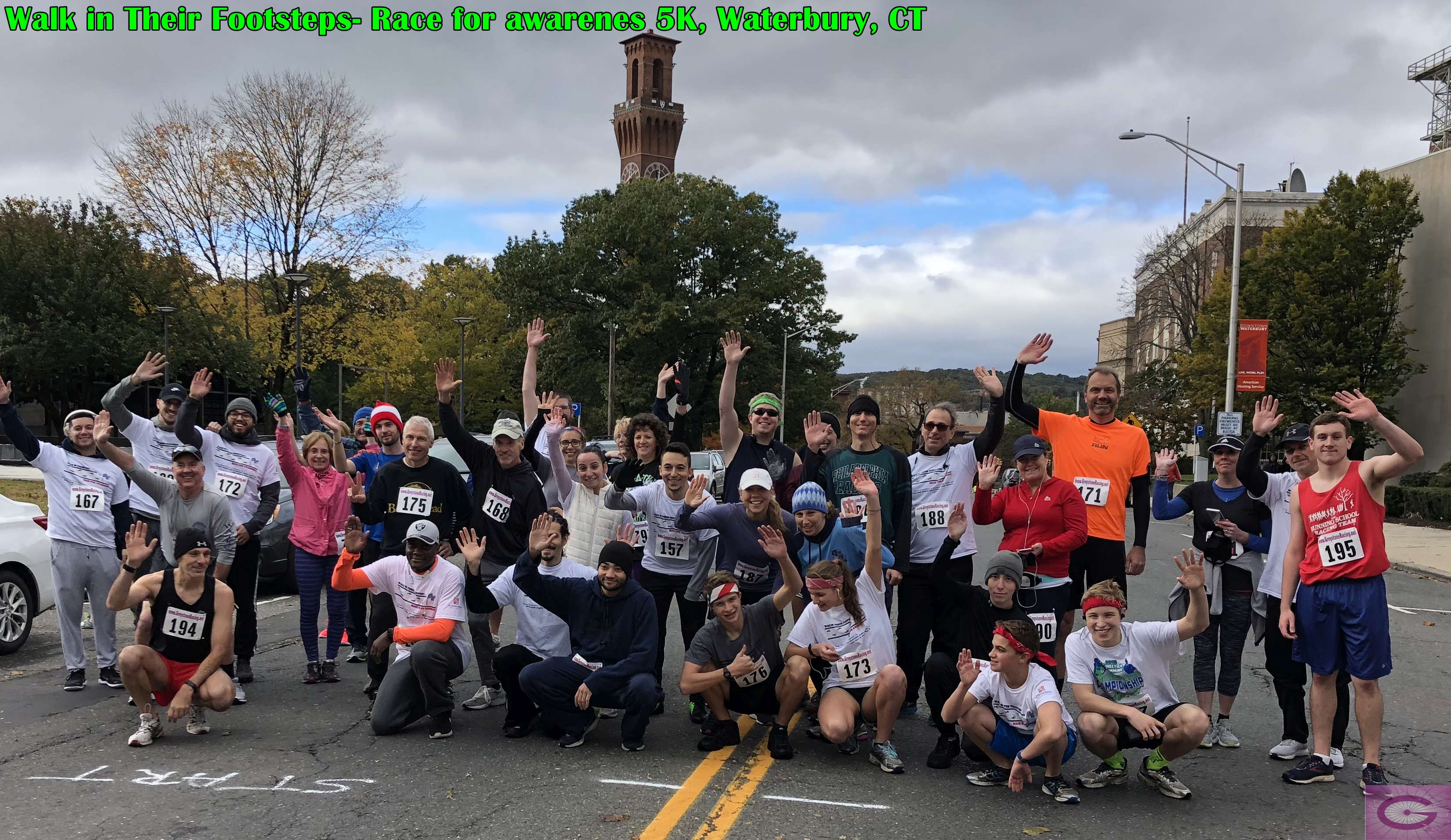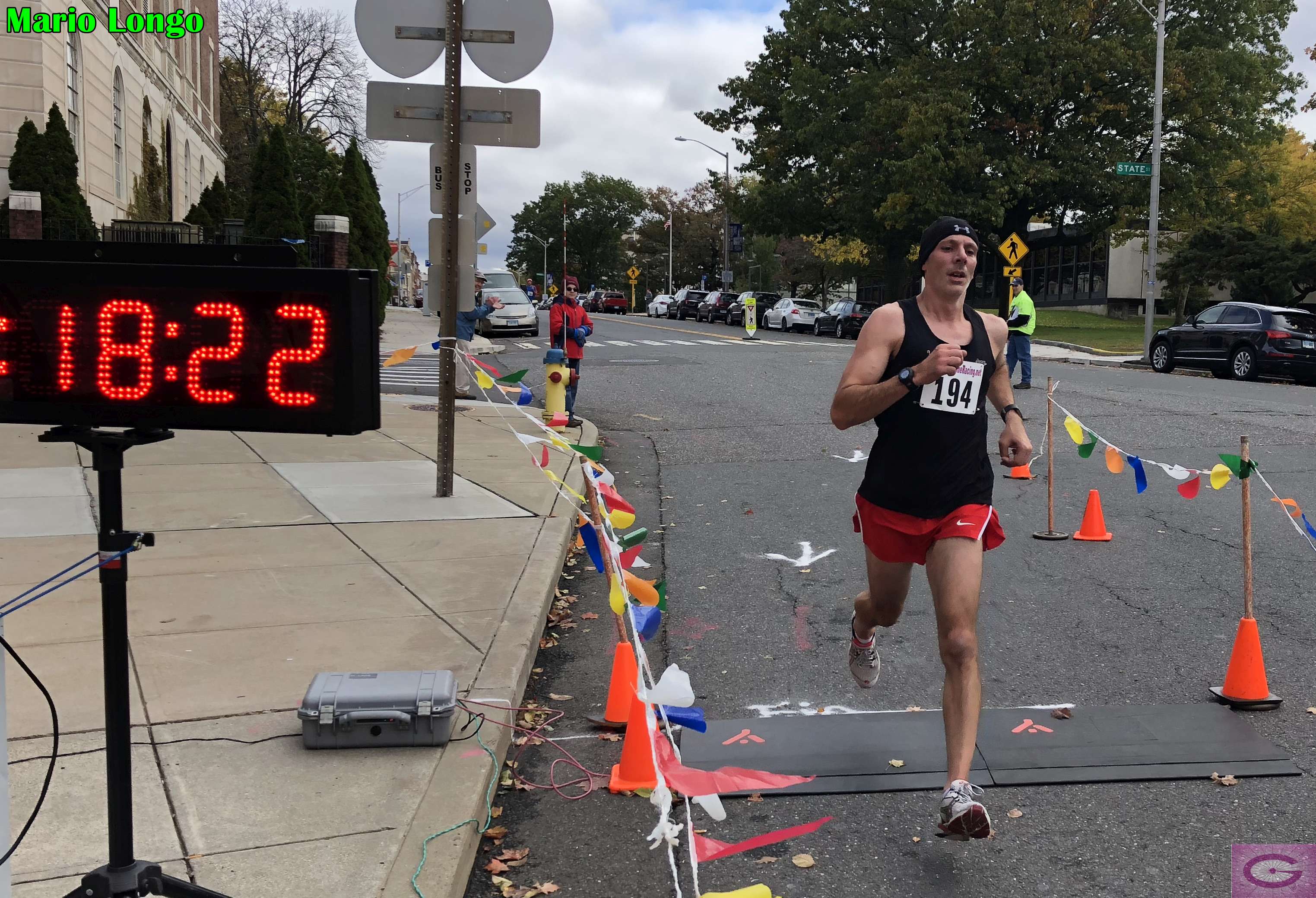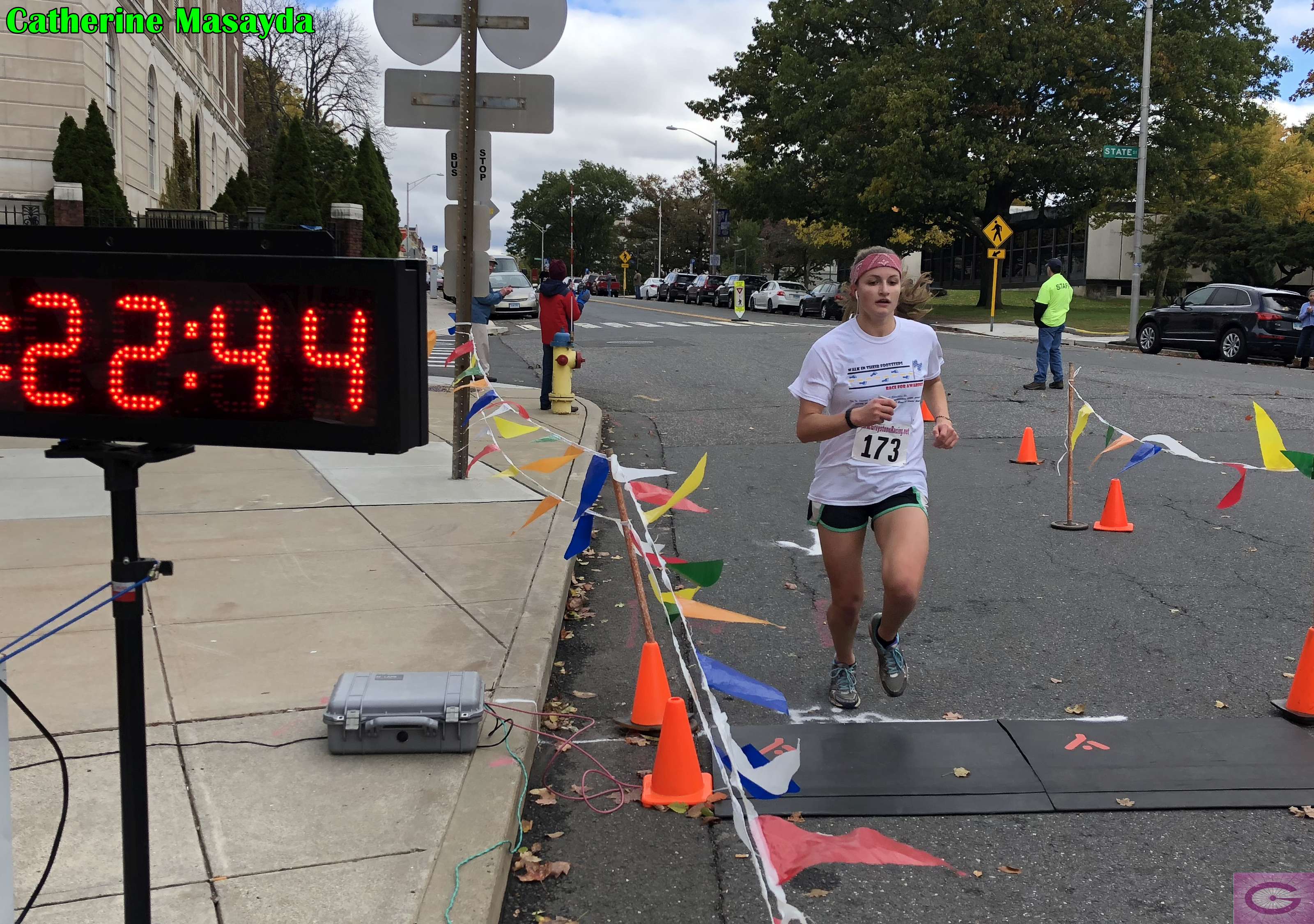 10/21/18
21st Annual Run for the Cove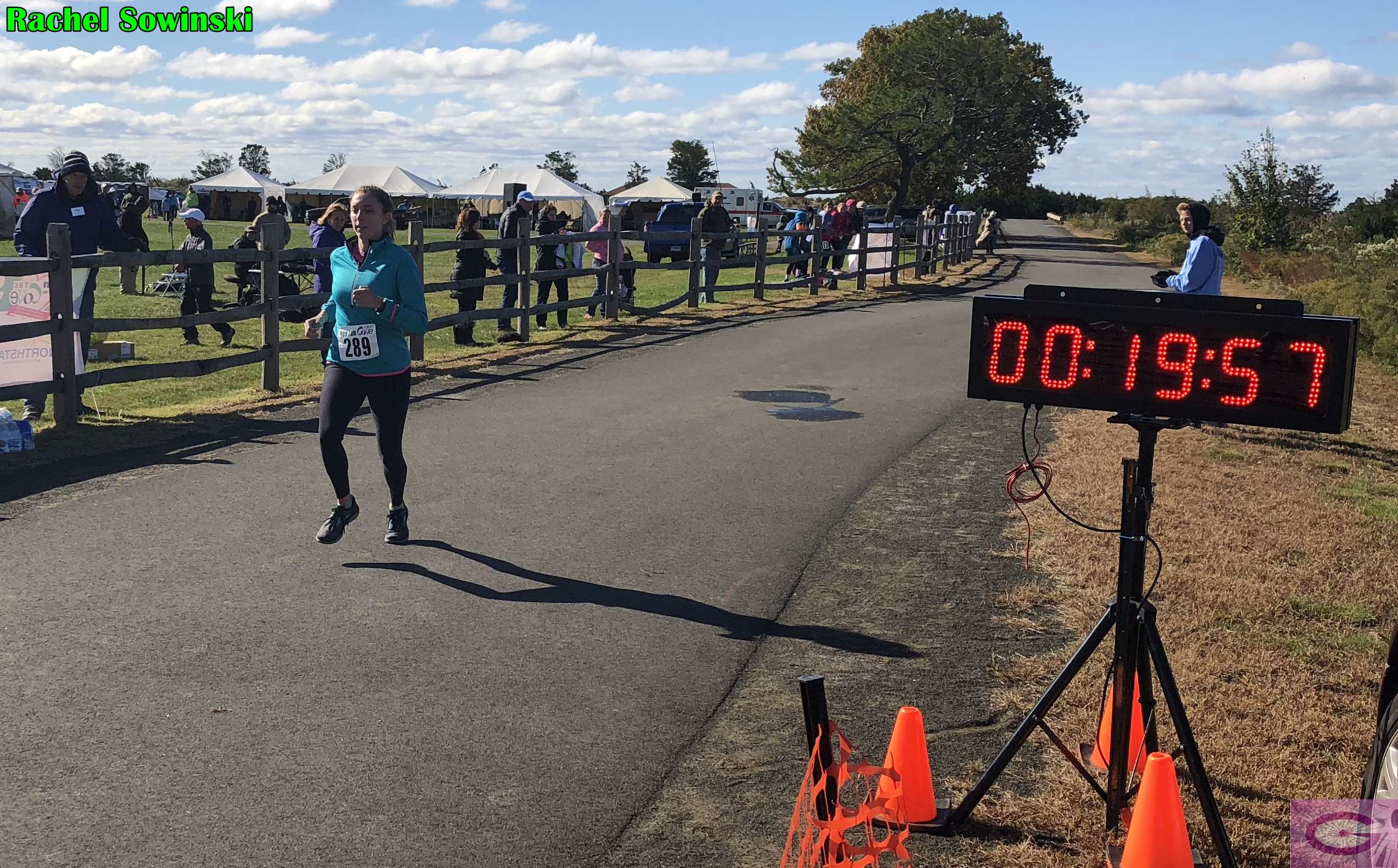 10/20/18
The rain stopped, the skies cleared, and the 3rd Annual "Run for a Cause" 2-Mile Run/Walk was underway. 2-Milers used to be more prevelant during the 70's and 80's. They have all but disapeared. It's nice to have a road race where speed is the ultimate factor. There is one big hill at the end, so hill repeats play a big role.
10/13/18
The 5th Annual Run & Wag 5K is always alot of fun. The rain didn't dampen any spirits and the dogs had a great time!
10/6/18
Ideal racing conditions on the only certified course in Winsted. The 36th Annual Highland Lake 10K had a small turnout with a lot of fun.
10/3/18
The rain stopped. The tornados settled down. The skies cleared and the temperatures increased. Plenty of mud for cross-country. The Annual HVAL Cross-Country Invitational at the Forman School in Litchfield had some great performances. Just a reminder, the team scores are not official until the coaches have had a chance to review.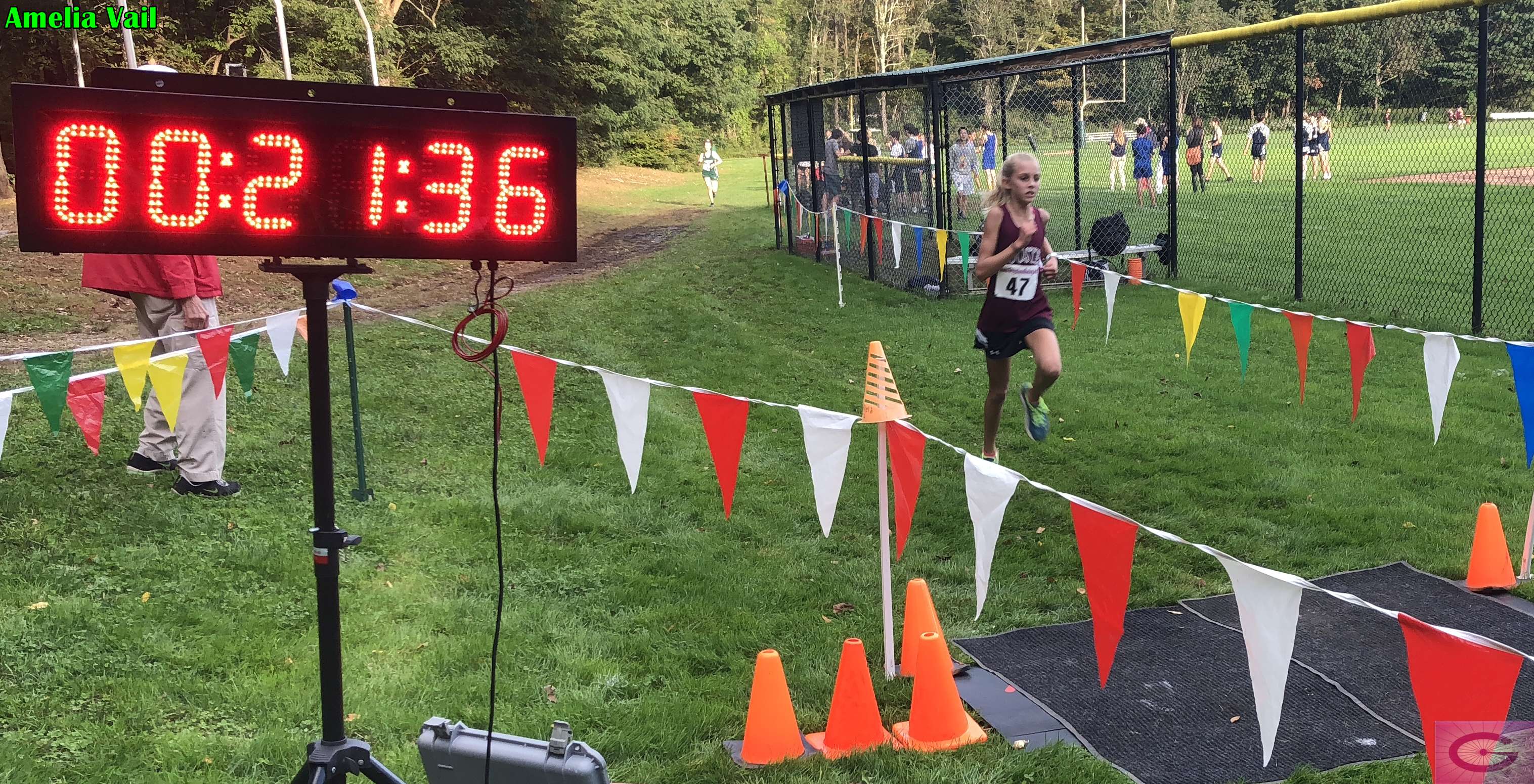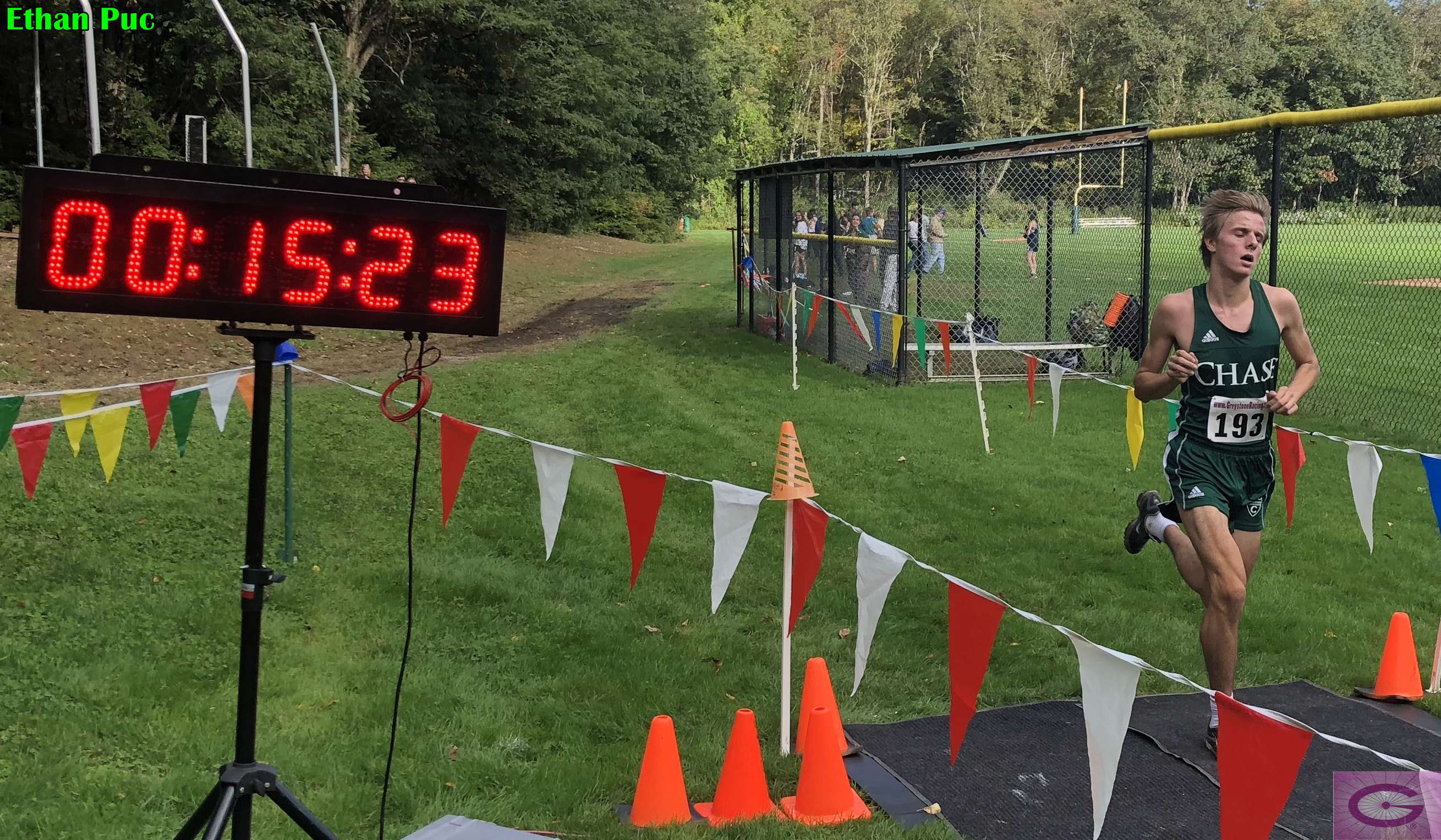 9/30/18
The last day in September brought fantastic running weather and a gret turnout for the 5th Annual Ta Ta Trot 5K hosted by Pies and Pints in Middlebury, CT
9/23/18
Happy Fall!
Temperatures have cooled. The weather is dry, overcast, and calm. Perfect racing weather. The 5th Annual Run Back to School 5K in Simsbury had a great crowd and some fast times.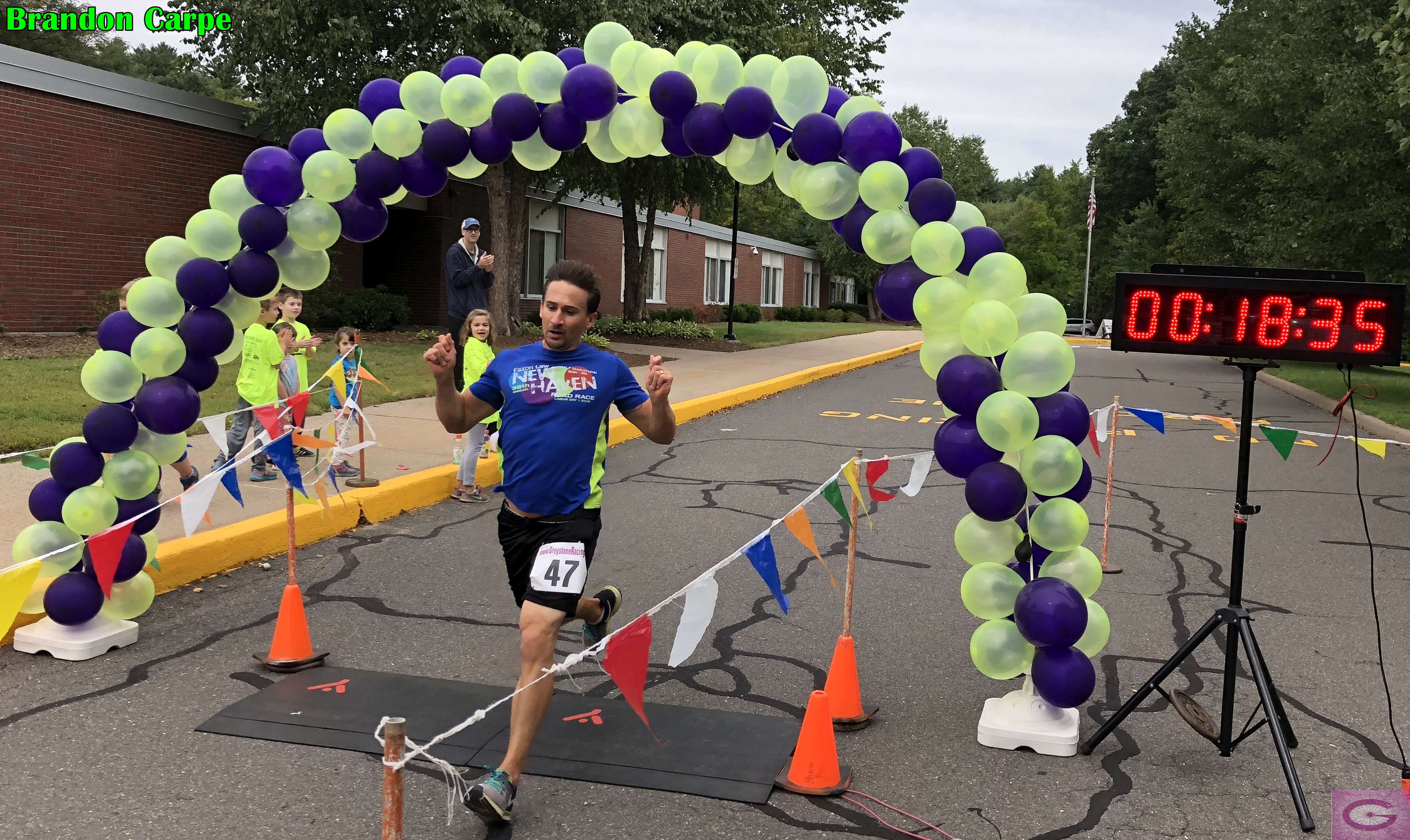 See You at The 36th Annual Highland Lake 10K!
9/22/18
Autumn starts this evening. Can you Go the Distance? The Go the Distance for Scholars 5K in Woodbury, CT, had spectacular Autumn weather for a great race; for a great cause.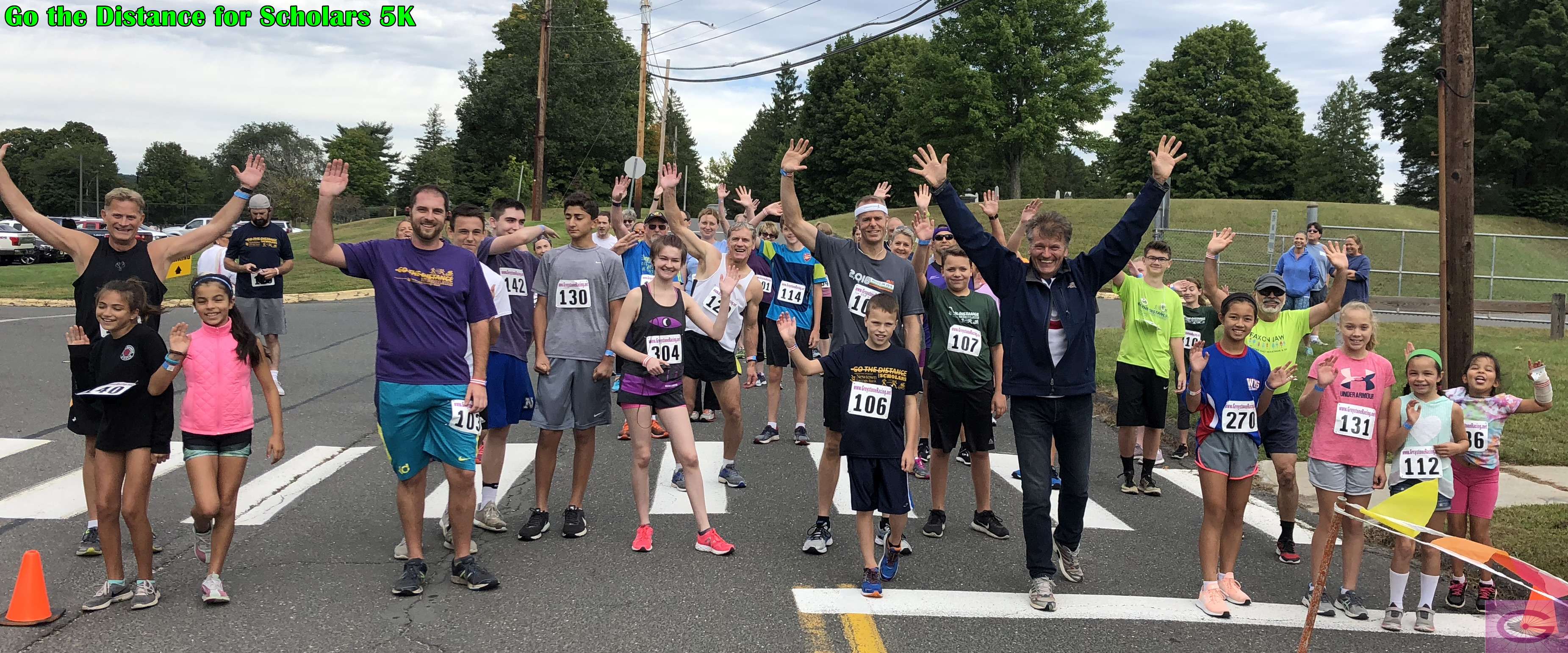 9/15/18
Dads Matter Too! The weather was perfect for this Waterbury staple. The Annual Dads Matter Too 5K, hosted by the Waterbury YMCA had a great turnout.
9/2/18
Pinkyup! Today was the 1st Annual Pinkyup 5K located at Platt Hill State Park in Winchester, CT. The course was accuraely measured and ready for certification as a 5K from the USA Track and Field (certification pending). Very pretty country roads and yes, Platt Hill.

Pinky Up!